Ajay Pasupuleti (OOGA CEO) and myself, Dale Lynn (OOGA Director) recently attended a new (to us) conference. We were surprised to meet new NDT people, as the community is usually more interwoven. 

We attended SPIE, the international society for optics and photonics NDT 4.0 sessions. It was a great event in long beach for 2023. OOGA Technologies was represented well by Ajay Pasupuleti's presentation.

#NDT40 Was a the larger scope of topic and sessions, including lots of Probability of Detection Studies #pod . I personally took interest in a few #additivemanufacturing potential solutions from the poster sessions. I found common ground with my experience in creating and automating data-based NDT Dashboards in my career to the theory's and practices presented.

We also found some common interest with new friends for some potential new applications, proof of concept studies, and market research opportunities thru the OOGA Technologies Platform.

Both Daniel Kanzler and Dr. Johannes Vrana were very accommodating. They ran the NDT Sessions very well and gave us general introductions to a new group of NDT nerds like me.

-Dale R. Lynn, OOGA Technologies Director, ASNT Level 3, Six Sigma Blackbelt.
#ndt#ndtinspection#spie#collaboration#industry40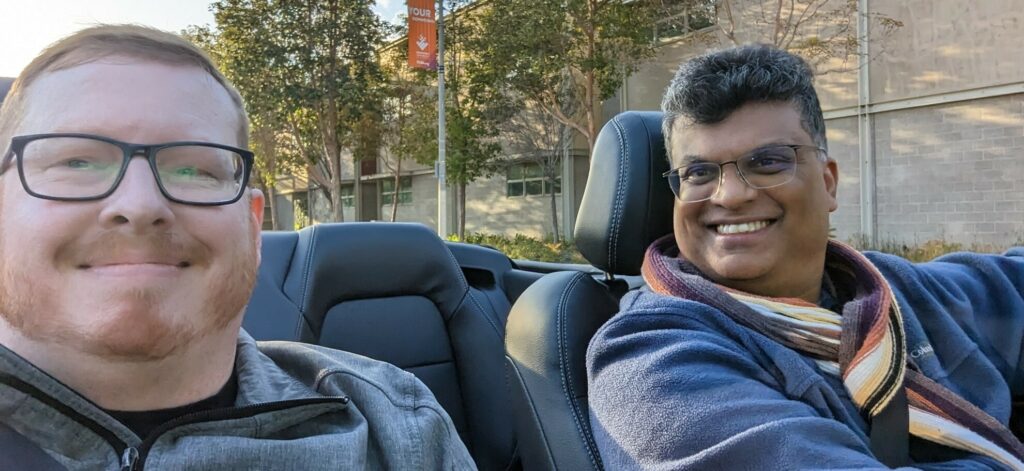 www.oogatechnologies.com